It's September already, I may as well mention the stuff I've been working on this summer. Here's the first thing: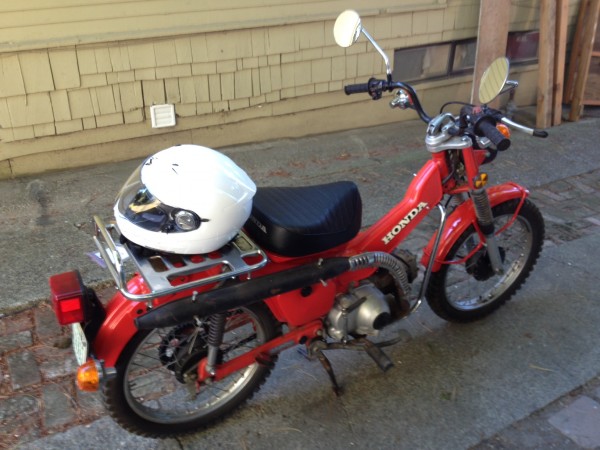 I'll have a long wonky set of pages soon describing what this is all about, but to summarize I've been restoring a 1979 Honda CT90 and becoming a bike dude, within limits. So far it's been a lot of buying parts and reading about solvents and oils and polishing creams.
The other project is less tangible, I call it "tour simulation." It's meant playing a lot of open mics and small shows mostly out of town, trying out my new songs and a selection of old ones that work well solo. It's been fun. Tonight I'm in Centralia at the Hub, and a few weeks ago I was at Toorcamp. Check out my Sun Tunnels Facebook page to see photos from that, it was weird.