I have not posted in a while. A lot has happened since 2019, to everyone, I forget I have a website.
My band Sun Tunnels is playing a show on March 12, the Ball of Wax Volume 67 release show, because we have a song on the compilation Ball of Wax Volume 67.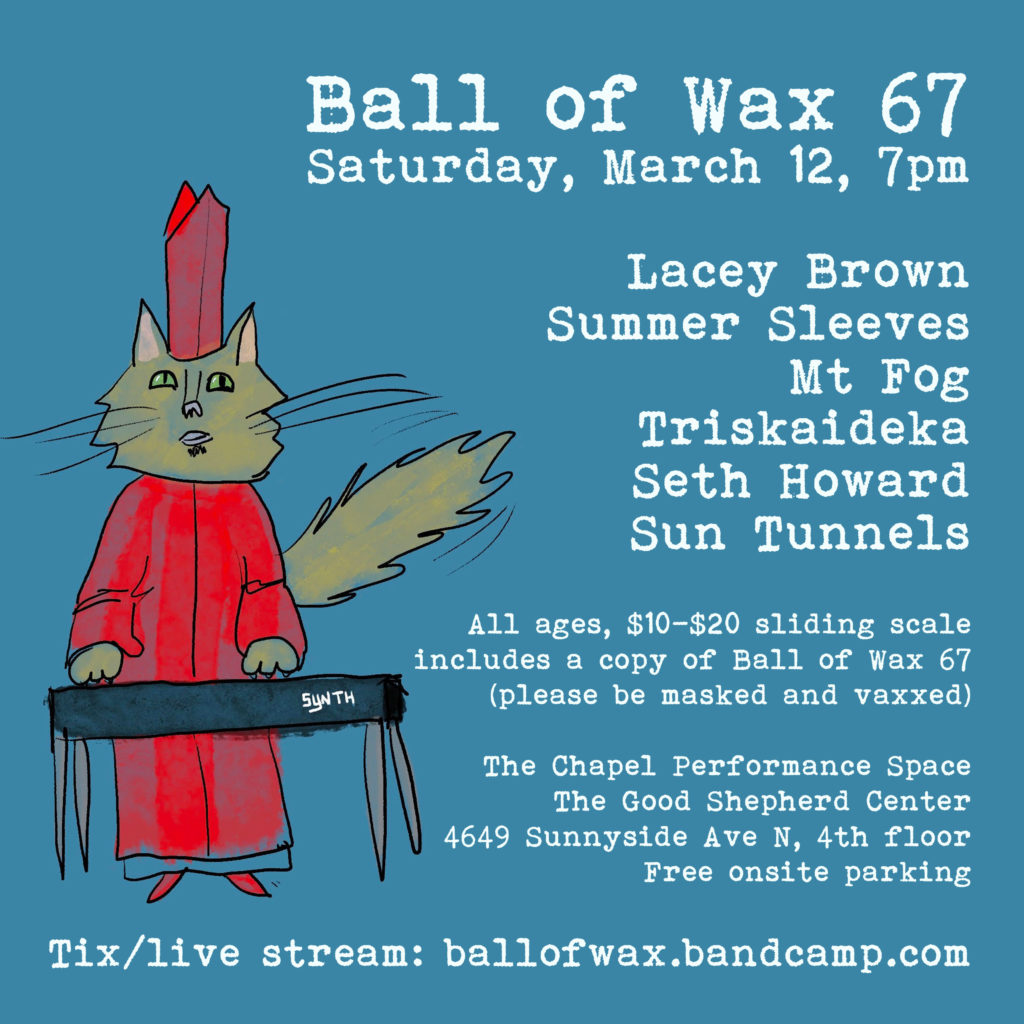 The song also appears on our EP that we finished in January, called Where We Get Off.
Other highlights of the last few years include:
I led a team that made this software
Started a bi-weekly virtual open mic that's been going since April 2020
We played one show in 2021
I didn't get Covid (I don't think)
Related show